Please click on any of the topics below for more information:
Overview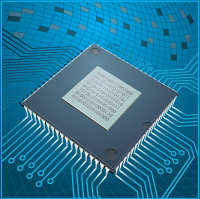 Summit Equipment Disposition Corp., formerly ATE Sales, was founded in 1997 in Silicon Valley and have expanded our reach worldwide. The principals of the company have resumes that include Teradyne, Applied Materials, Credence, IBM and many other industry leaders. We are committed to sound ethical business practices and buy and sell equipment directly from and to equipment owners. Please explore all that we offer below.
SED Corp - Used Equipment Business
Our core business is to provide services to our customers to help you buy and sell surplus equipment. As such we are experts in our field and we have an outstanding reputation in the industry. Many of the leading companies in the Semiconductor Manufacturing Business have used our services and most of those are repeat customers.
Our customers are in the business of manufacturing semiconductor components and are not experts in equipment sales, nor do they have the time and resources to commit to the purchase and sale of used equipment. We help our customers concentrate on their core competency by employing our expertise to accomplish the tasks associated with buying and selling surplus equipment.
We employ a team of direct sales reps plus sales support and administration personnel all dedicated to the single activity of assisting our customers with their equipment needs. Some of the functions we perform include;
Planning for the purchase or sale of equipment
Market evaluation
Data gathering
Marketing and advertisement
Direct sales activity through email, telephone and customer visits
Negotiations
Qualification of Equipment
Documentation
Logistics
The Bottom Line:
Our customers buy for less, sell for more, realize results sooner, and conserve substantial resources in the process.
Give us a chance to show you what Summit Equipment Disposition can do for your company on your next sale
or purchase.
Thank you, we appreciate your business
Premier Staged Liquidation Services
Your company's core competency is manufacturing semiconductors.
Ours is selling surplus equipment.
We're looking for a few good partnerships where we can apply our expertise and experience to help you concentrate on yours.

Premier SLS is a process designed to:
Greatly reduce your workload and cost associated with selling surplus equipment.
Attain the best price for your equipment through our "Staged Liquidation" process.
Produce results on your time schedule.
Provide a transparent, fixed cost, single source solution.

Summit Equipment will contribute the resources and personnel necessary to complete the Premier SLS process. This includes:
Planning
Data Gathering
Marketing and Sales
Qualification
Contracts and Payment
Logistics

"Staged Liquidation" is our proprietary process of marketing first to buyers who are likely to pay the most and incrementally shifting the marketing effort step by step down the line, on your time schedule, until the equipment is sold or scrapped. We understand the marketplace, which buyers fit in to which price category and we have established relationships with those buyers that we will leverage on your behalf.

If you like the idea of a single source custom solution that reduces your workload and cost, produces more money for your surplus and does it all on your time schedule at a fixed cost we'd be glad to schedule an in depth presentation to show you how it works.